The Big Red Challenge was founded in November 2012 by two University of Nebraska–Lincoln ROTC students, Stephen Glendenning and Nate Schimmel, who both are currently serving on Active Duty. Since then, Big Red Challenge has grown into a diverse group of dedicated volunteers.
Want to get involved but not interested in running? We need volunteers to make the race day a success! Whether it is packing swag bags, manning packet pick-up, guiding runners along the course or other clandestine activities, we need your help! Thanks for helping us honor our veterans and servicemembers!
Sign up to volunteer here:  https://www.eventbrite.com/e/big-red-challenge-june-9-2018-volunteer-registration-tickets-39513688506
If you have any questions or a large group that would like to get involved, please email volunteer@bigredchallenge.com with the subject line BRC 2018 Volunteer

Our partners are what make the Big Red Challenge obstacle course race possible! Interested in partnering with us? Fill out the information below and we will get back to you as soon as possible! Special thanks to our current partners!
 Interested in helping out and becoming a part of our team? We would love to have you! Big Red Challenge is comprised of a diverse group of volunteers and we are always looking for passionate and energetic people to join the team. Just fill out the form below and we will get you plugged in!
*Note: You do not have to be in the military to join.
We've teamed up with Bullets2Bandages to create a Big Red Challenge .50 Caliber Bottle Opener! 40% from each sale goes towards our mission. Thanks Bullets2Bandages! Check them out here: http://www.bullets2bandages.org/big-red-challenge-50-caliber-bottle-opener/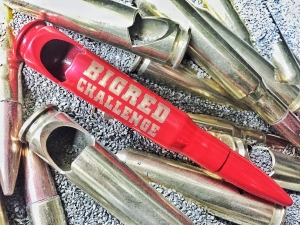 For more BRC gear, click the "Swag" button up in the menu.