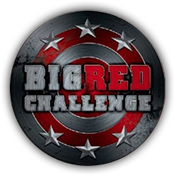 Big Red Challenge is a 5K and 10K obstacle course race series designed by the Marine Corps League – Cornhusker Detachment 370 and Ironhide Construction, Inc to push you to your limits and give you a feel for what challenges members of the military encounter on a day-to-day basis.
Join us for our 5th Annual Big Red Challenge Obstacle Course Race on
June 9, 2018!
Packet Pick-up Info
Lincoln Packet Pick-up: Friday, June 8, 2018 from Noon-6pm at Fleet Feet Lincoln (7701 Pioneers Blvd Ste 2, Lincoln, NE 68506)
Runners can also pick up their packets on race day (June 9, 2018) starting at 7:30am in Longwells the Railyard (350 Canopy St #100, Lincoln, NE 68508).
*Note: Runners are encouraged to pick up their packets before race day and may pick up packets for other runners. Please bring a photocopy of the person(s) ID.
Veterans and Active Duty can register for $15
Where: The Railyard – Lincoln, NE
Have a kiddo that wants to join in the fun too? Register for the Lil Red Challenge! The Lil Red Challenge is a short run for kids with a few obstacles to tackle along the way. Parents may run alongside their kid for free.
The course is built by VFW Post 3606 and set up by the VFW and Scout Troop 142.
big-red
We've teamed up with Bullets2Bandages to create a Big Red Challenge .50 Caliber Bottle Opener! 40% from each sale goes towards our mission. Thanks Bullets2Bandages! Check them out here: http://www.bullets2bandages.org/big-red-challenge-50-caliber-bottle-opener/
big-red
Make sure to register for Big Red Challenge 2018 by December 31st because prices will rise on January 1st! Register here: https://register.chronotrack.com/r/34202
Thank You to Our Sponsors