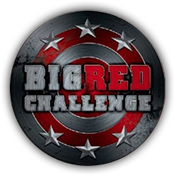 Big Red Challenge is a 5K and 10K obstacle course race series designed by the Marine Corps League – Cornhusker Detachment 370 and Ironhide Construction, Inc to push you to your limits and give you a feel for what challenges members of the military encounter on a day-to-day basis.
Join us for our 5th Annual Big Red Challenge Obstacle Course Race on
June 9, 2018!
Packet Pick-up Info
Lincoln Packet Pick-up: Friday, June 8, 2018 from Noon-6pm at Fleet Feet Lincoln (7701 Pioneers Blvd Ste 2, Lincoln, NE 68506)
Runners can also pick up their packets on race day (June 9, 2018) starting at 7:30am in Longwells the Railyard (350 Canopy St #100, Lincoln, NE 68508).
*Note: Runners are encouraged to pick up their packets before race day and may pick up packets for other runners. Please bring a photocopy of the person(s) ID.
Veterans and Active Duty can register for $15
Where: The Railyard – Lincoln, NE
big-red
We've teamed up with Bullets2Bandages to create a Big Red Challenge .50 Caliber Bottle Opener! 40% from each sale goes towards our mission. Thanks Bullets2Bandages! Check them out here: http://www.bullets2bandages.org/big-red-challenge-50-caliber-bottle-opener/
big-red
Make sure to register for Big Red Challenge 2018 by December 31st because prices will rise on January 1st! Register here: https://register.chronotrack.com/r/34202
Thank You to Our Sponsors