IN THE SPOTLIGHT
Some of our Big Red Challenge Team Members got the opportunity to run in the Taylor Morris Glowstick 5K on August 23, 2014. Check out his site and buy some merchandise to help support him. http://taylormorris.myshopify.com

We are honored to have Senator and Medal of Honor recipient, Bob Kerrey serve as our Honorary Chairman for The Big Red Challenge Campusathlon™, presented by Men's Health™.

We had an ad featured in the April 2014 issue of Men's Health Magazine!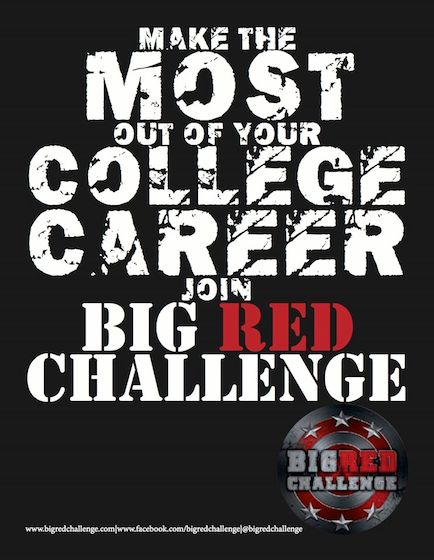 Are YOU a UNL student and looking to get involved on campus? Join our team and help change the world and have fun while doing so! Click here if interested! All are welcome and we would love to have you be on our team!
As a spinoff of the Men's Health Urbanathlon series, Big Red Challenge Campusathlon™ Presented by Men's Health™ takes you around the city of Lincoln with many obstacles to conqure along the way, all while honoring veterans! Check out the video to see what we are modeled after. Are YOU up for the challenge??
Ways to Support