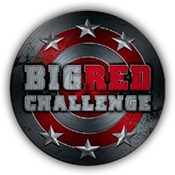 Big Red Challenge is a 5K and 10K obstacle course race series presented by Men's Health™ designed by Marines to push you to your limits and give you a feel for what challenges members of the military encounter on a day-to-day basis.
Where: The Railyard – Lincoln, NE
big-red
Huge THANK YOU to the Marines from the Marine Corps League Cornhusker Detachment 370! They are responsible for the challenging obstacles in Big Red Challenge. Thank you all for your service everything you do! Check out their organization at http://mclcornhuskerdet.com.
Thank You to Our Sponsors